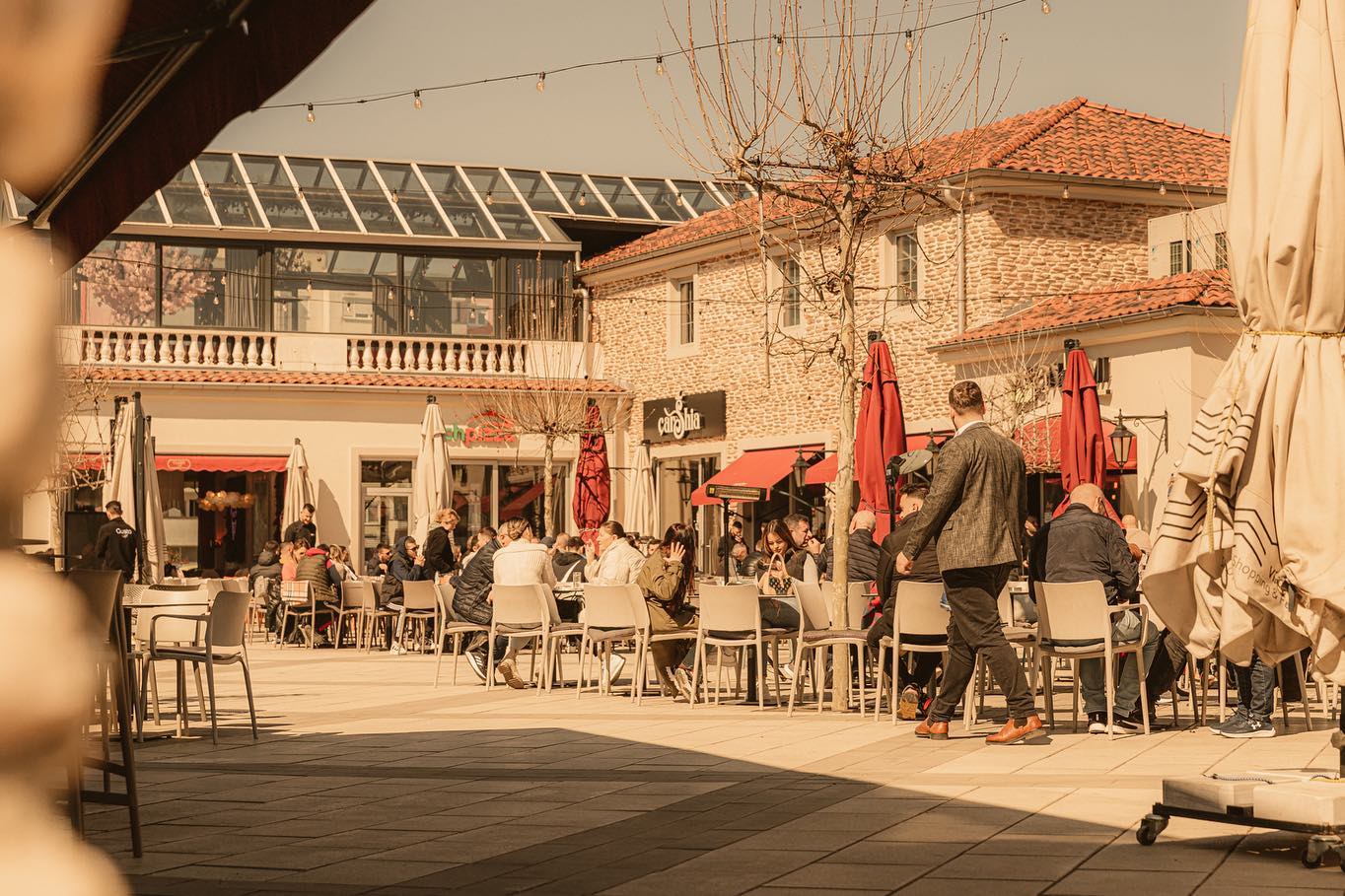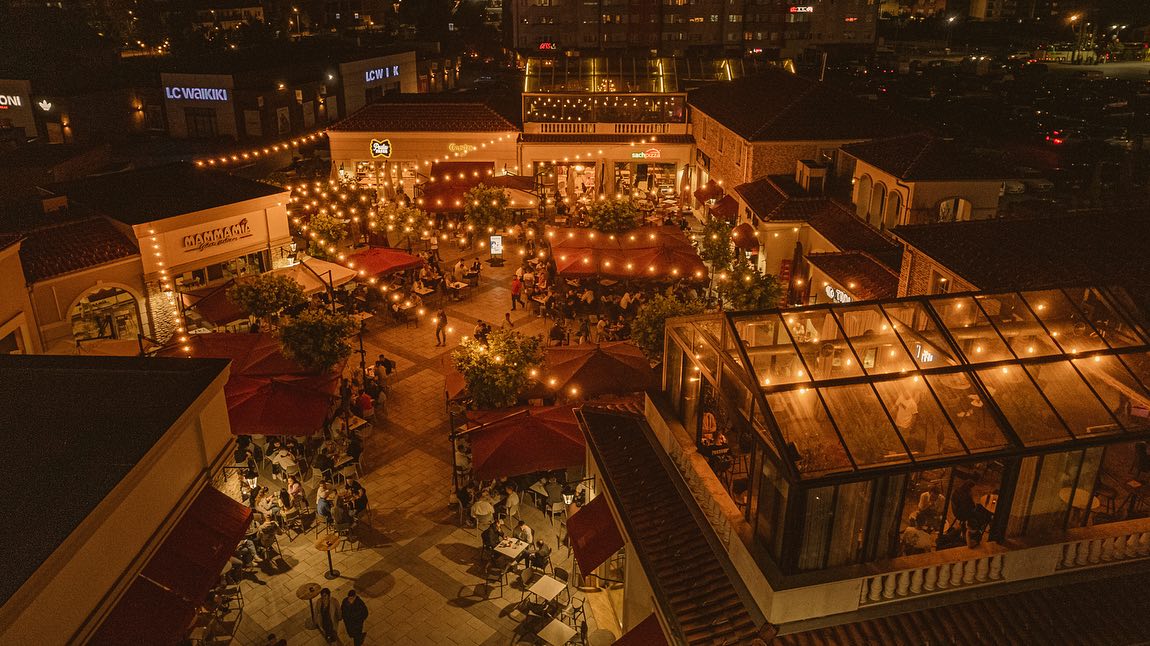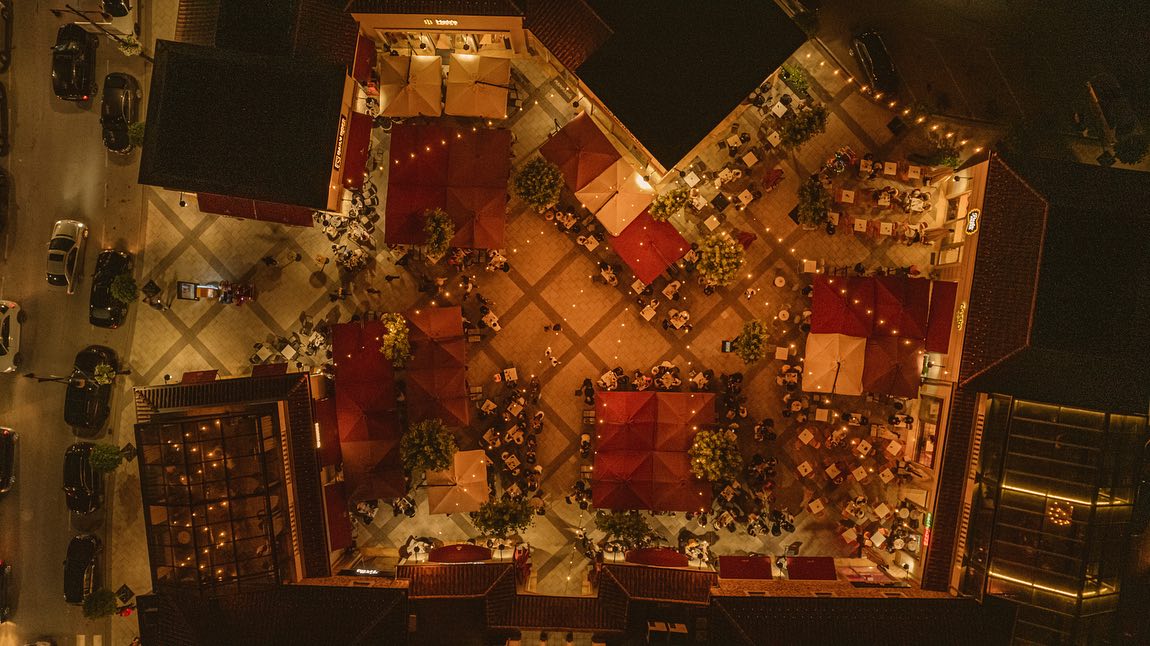 Slide
332905649_1361518911290766_1779289471937019798_n
336773414_242899154829135_7329182349769446056_n
358021653_598981209043282_1097705625164680872_n
358094221_598981202376616_1355068393471911061_n
La Terrazza by The Village
The Food Court of The Village – Shopping & Fun is being born.
The Village – Shopping & Fun, the first multi-functional outdoor complex in the Balkans, located in Kosovo, in the city of Ferizaj, increases its commercial, food and leisure offer with the construction of a new and important food court. Where the Italian spirit represented in architecture and in the tenant mix by the presence of important Italian food and luxury retail brands is combined with the Balkans, with the presence of qualified tenants of the best traditions such as Pasta Fasta, In Caffe, Mondo Coffee, Mamma Mia, Duki Daso, Carrera Jeans, Baby Club, Mon Ami, Matisse and two specialized traditional restaurants.
The Food Court consists of 16 shops from which 10 are food related, 5 are retail shops and a baby club, all of which share a beautiful and modern terrace in the center.
This area is the most frequented place with people and offers a great opportunity for brands/businesses to expand and join the unique and ever-growing shopping center The Village – Shopping & Fun.
A project of the Oxa Group and managed by OCM International.